Parcels Express Expands!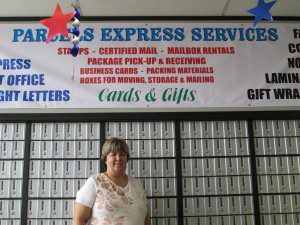 Congratulations to Parcels Express & Gifts on the grand opening of their new store, at 12005 S. Pulaski, (Just South of the Jewel/Osco).
Parcels Express is an expert in packing and shipping, and they know which of the major shipping companies will fit your package size and destination the best.
Packing & shipping is only the beginning…the store is loaded with gift ideas, for every occasion or event.
Cards, gifts, Yankee Candles, soaps, and so many other items for just the right gift to yourself or someone else.
The store is newly equipped with 24 hour access post office boxes.
Stop in and see Phyllis, at her new expanded location.  708-388-3800